Mosaic Sheets
Wall or Floor Mosaic Tiles, that look beautiful in the Kitchen, Bathroom, wetroom , even in your hallway.
Sale!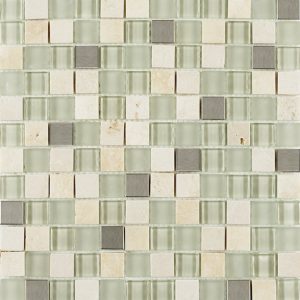 Beige Glass/Metal/Stone Mosaic Mix 30x30cm
Glass, metal and stone 23x23mm size pieces on a 30x30cm Mosaic Sheet
A mosaic sheet is easily cut into strips to create borders that can be very cost effective.
Click images below to see possible matching tile options
(Price is per sheet)
11.1111 sheets per sqm
LIMITED STOCK AVAILABLE
RRP &pound10.00 each
&pound5.00 each