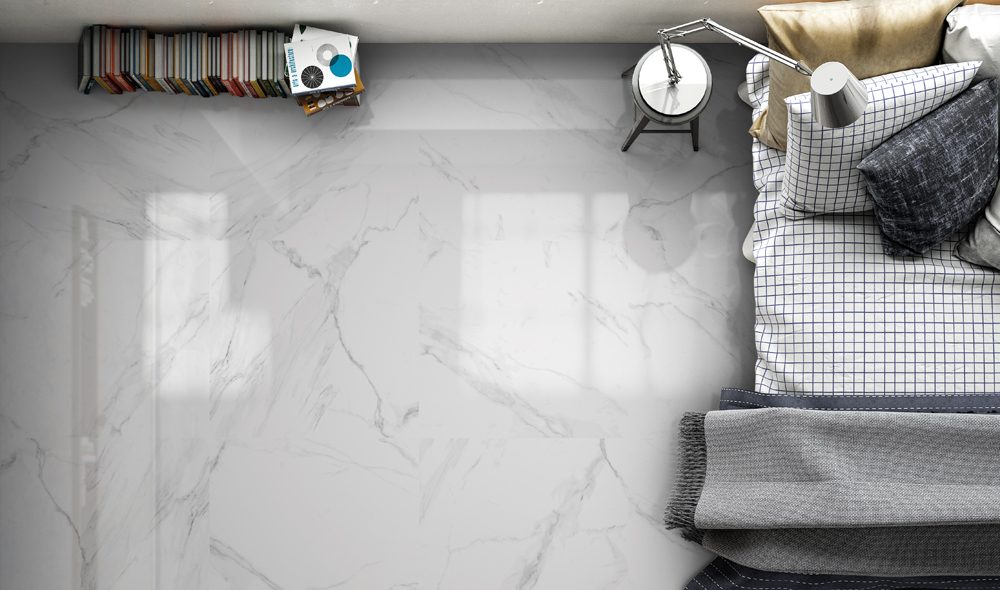 Quality Porcelain Wall Tiles
Porcelain wall tiles are a great option for areas of the home that see more moisture than is typical, for example for use within wet rooms, bathrooms and even kitchen splashback. Available in various different styles, you aren't limited to boring grey wall tiles and plain white wall tiles – from realistic wood effect wall tiles to stunning marble effect wall tiles and natural stone tiles, we've got everything to match the feel and design of your room.
Whether you're looking for bathroom wall tiles, wall tiles for your living room or even tiles for a feature wall in a bedroom, our range of porcelain tiles are available in a wide variety of colours, sizes and styles, offering enormous versatility throughout your home. We've got something for everyone!

View Our Range of Porcelain Wall TIles

Porcelain Wall Tiles vs Ceramic Wall Tiles?
For many people 'ceramic' and 'porcelain' will be two interchangeable words they often associate with tiles, however, if you're thinking about tiling a wall in your home you should know the difference.
The main difference between the two is that ceramic tiles are more porous than porcelain tiles, meaning they'll absorb slightly more water. This makes porcelain wall tiles great for wet rooms and areas that experience higher levels of moisture while ceramic wall tiles are generally great for all areas of the home. Ceramic tiles are also softer and less dense than porcelain tiles making them less hard-wearing and slightly more prone to potential cracking.
When it comes to which tiles are best for you, it all depends on which wall you're planning to tile. If you're looking for wall tiles for high traffic areas of the house you may want to consider porcelain wall tiles for their superior strength, but if you're looking for wall tiles for your general home interior you might consider ceramic tiles as they're often available in a wider range of designs and styles.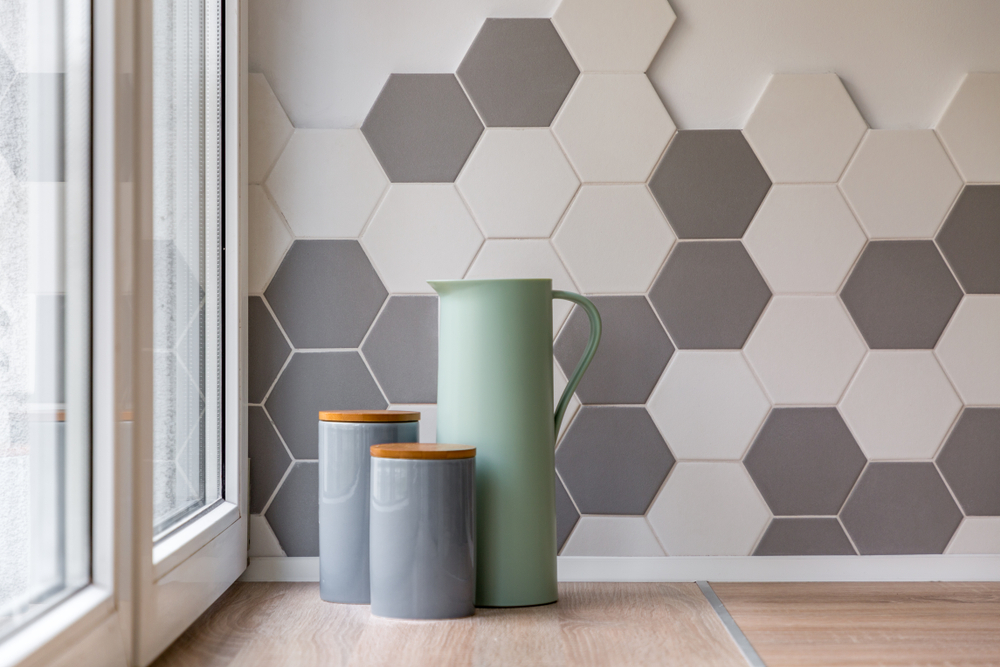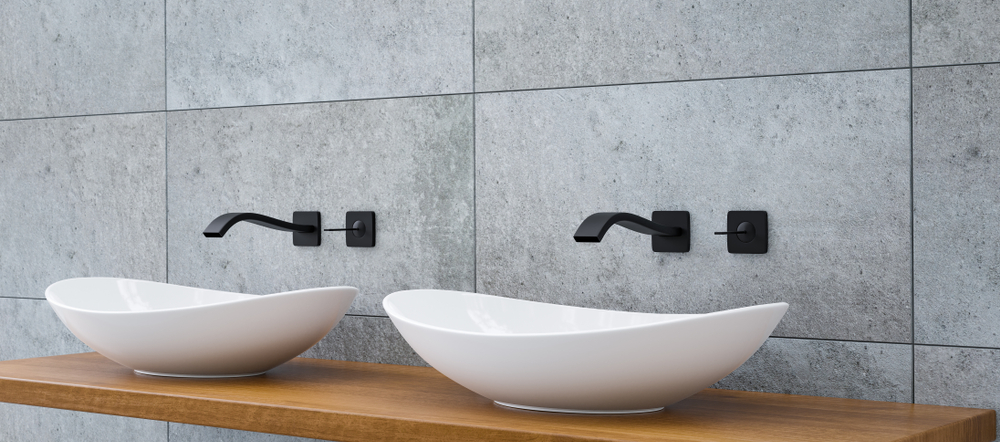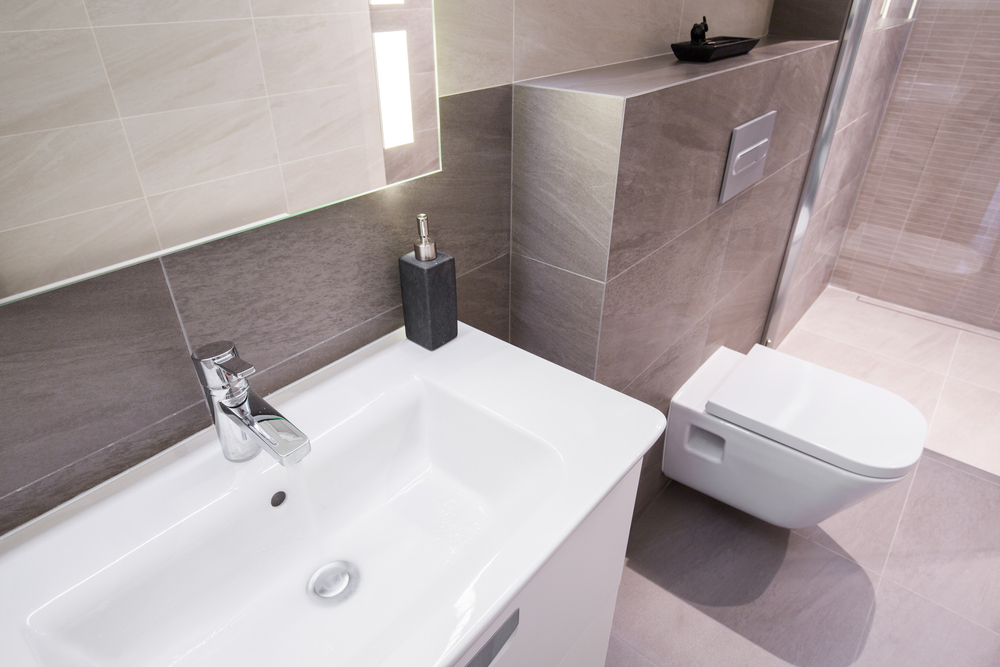 Benefits of Porcelain Wall Tiles
Porcelain Wall Tiles are Versatile
One of the main selling points for porcelain tiles is their versatility and durability, perfect for any room of the house thanks to their superior strength. With a wide range of styles and colours available to you, you'll be able to achieve the perfect finish to any room of the house. Porcelain wall tiles are a hard-wearing option for your home, making them ideal for areas of the home that see higher levels of traffic. Thanks to their durability and versatility, porcelain tiles are also available in styles available for outdoor tile use.
Wide Variety of Styles and Colours
Porcelain wall tiles are a great choice thanks to the wide variety of styles and colours that they're available in – from natural stone effect tiles and wood effect tiles to semi-polished marble effect tiles, the vast range of styles available to you is unbeaten. As well as being available in a wide range of styles, porcelain wall tiles are also available in a wide range of colours, from simple yet elegant grey bathroom tiles to gorgeous looking white marble effect tiles.
Low Maintenance Wall Tiles
One of the great things about porcelain wall tiles is that they don't require much in the ways of maintenance in order to keep them looking pristine and brand new. You don't need to polish your tiles in order to keep their natural shiny and luxury appearance – and when you do notice a little grim, it's as simple as a wipe down with some warm water.
Looking for Something Else?
We also stock a wide range of other tiling essentials in case you're also looking for something else? Whether you're after ceramic and porcelain floor tiles for your kitchen and bathroom, hexagon mosaic tiles for a feature wall or you require some tiling tools, grout, silicone or any other tiling essentials – we've got them all!
Get in touch via email or by calling our expert team and they'll do their best to help you find exactly what you're looking for. Alternatively, you can visit our showroom and view our range for yourself.